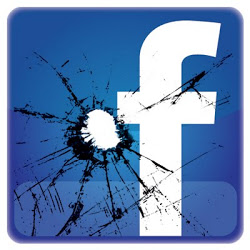 Facebook has announced that it's teaming up with four of the world's largest corporate data brokers to "enhance" the ad experience for users. Datalogix, Epsilon, Acxiom, and BlueKai obtain information gathered about users through online means (such as through cookies when users surf the web) as well as through offline means (such as through loyalty cards at supermarkets and product warranty cards).
Through the new relationship with Facebook, companies will be able to display advertisements to Facebook users based on data that these data brokers have on individuals. In practical terms, this means that limiting how much information you put on Facebook is not enough to limit how ads are targeted to you on Facebook.
Your interests, age, shopping history (including offline), web browsing, location, and much more could be stored by these data brokers and utilized to market to you – even if you've been careful not to share this type of information with Facebook.
So, what can users do? If you're concerned about this practice, you can opt out of the targeted advertisements by individually visiting each of the data broker partners currently working with Facebook. There are instructions at the source site (at eff.org) for opting out of each site.
Additionally, there are two general tips:
1. Install an add-on to protect your privacy online. Facebook is using "blind cookie-matching" to match up users of online marketer BlueKai with specific Facebook accounts. We'll explain the mechanics of this more in another post, but for now it's good to know that blocking trackers is a good general practice for stopping this type of tracking.
We recommend you use a tool such as Ghostery (now available on Firefox, Safari, Chrome, Opera and Internet Explorer) or Abine's DoNotTrackMe (available in Firefox, Safari, Chrome and Internet Explorer) or AdBlockPlus with EasyPrivacy Lists. See more comprehensive instructions in our 4 Simple Changes to Stop Online Tracking.
2. Avoid giving your phone number and email address to companies when possible. Facebook and these companies are primarily using hashed email addresses to match users between databases, though they may also use hashed phone numbers. If you're filling out a survey or signing up to receive email updates from a website, consider creating and using a different email address than the one you associate with your Facebook account. Similarly, consider setting up an alternate phone number you can give to companies apart from the phone number you connect with your social media accounts.
Opt Out Instructions: READ THE FULL ARTICLE
Source: https://www.eff.org/deeplinks/2013/02/howto-opt-out-databrokers-showing-your-targeted-advertisements-facebook?ad