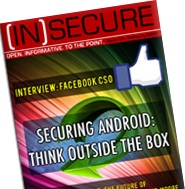 In a survey by Gartner and ALM, Chief legal officers (CLOs) need to engage enterprise CIOs more. Further, while CLOs voice consideration for CIOs as contributors to corporate strategy, they continue to lack fundimental understanding of how to use technology in the enterprise or how to interact with their IT departments.
"The survey results showed that communication is the key variable in the success or lack of success of the CLO/IT relationship," said French Caldwell, vice president and Gartner fellow. "When CLOs have substantive conversations with CIOs more than once a month, CLO satisfaction with IT is higher."
The report contrasts this againsts CLOs who would dialog less than once a month with CIOs. Not surprisingly, CLOs were less likely to alter their strategy and policy after conferring with their CIOs. Identification of underlying legal/IT issues and having more and more frequent in-depth conversations between executive counterparts is a key component to the development of better and sustainable solutions.
Debra Logan, vice president and distinguished analyst at Gartner says, "The fact that 51 percent of the CLOs surveyed reported that they have conversations with CIOs once a month at most indicates a lack of communication between the two roles in a significant portion of the population. This is a serious problem because increased CLO/CIO communication helps clarify the legal department's IT needs, provides the IT department with better guidance for legal support and keeps CLOs informed of IT capabilities." Logan goes on to say, "It is clear that maintaining a high level of communication between the CLO and CIO is a main ingredient of the legal department's IT investment, and its satisfaction with the services IT provides."
With an improved understanding of the CLOs' business needs, CIOs are able to provide thorough and effective solutions for CLOs, which can increase overall IT satisfaction and enable better-informed decision making. For example, the CLOs in the survey indicated that their enterprise IT departments currently handle routine IT applications such as email and remote support satisfactorily, but they were not as satisfied with the IT departments' implementation and support of high-business-value, legal-specific technologies such as e-discovery and litigation support.
Gartner views this as a significant finding, because the CIO role is evolving and must continue to evolve to support other C-level executives in initiatives that may not be readily identifiable as a direct IT responsibility.

"The 2011 Gartner/ALM survey makes it clear that CLOs and CIOs need to work together more closely to achieve their enterprises' synergistic business goals. Regular, substantive communication is crucial in enabling the IT organization to support the legal department effectively," said Mr. Caldwell. "A strong CLO/CIO partnership, also involving the CRO and CCO, with regular, in-depth communication and collaboration, will enhance the business value of legal technology investments."