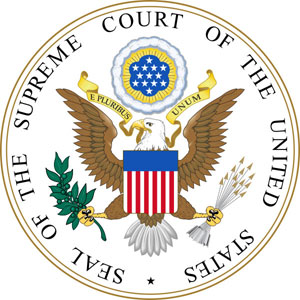 At the time that the ruling was delivered, Kennedy's faith that access and influence would not corrupt the system was exceeded in curiousness only by his belief that the American people would feel similarly. But as the years have passed, and as studies showing the U.S. to be a donor-run system akin to oligarchy have gone mainstream, his declaration has begun to make a bit more sense. Just so long as "the electorate" is defined as the lobbying industry and its clients, his prediction looks downright clairvoyant.
One of the things the report from HuffPo's Paul Blumenthal and Ryan Grim makes clear is the way Citizens United's pernicious effect on lawmaking is at once deliberately opaque and ploddingly simple. But what's lost in all the fuzziness, which Blumenthal and Grim deftly filter out, is that the world Justice Kennedy's decision created was, by his own admission, supposed to be one in which even the appearance of corruption was negated.
Democracy would suffer no harm, Kennedy assured us, by letting "independent" groups like Crossroads GPS or the Kentucky Opportunity Coalition spend at will with precious little regulation. "[I]ndependent expenditures do not lead to, or create the appearance of, quid pro quo corruption," Kennedy writes in the majority opinion for Citizens United. "That speakers may have influence over or access to elected officials does not mean that those officials are corrupt," he assures. "And the appearance of influence or access will not cause the electorate to lose faith in this democracy."
The reality of lawmaking in post-Citizens United Washington is enough to make even the most stalwart campaign finance reformers wonder if their advocacy and organizing is little more than professionalized windmill tilting. As the Huffington Post showed this week in a lengthy, impressive and profoundly dispiriting report, the walls separating the interests of the wealthy from the legislative process that a century of reformers fought to build have been leveled. They were never as lofty or sturdy as reformers would have wished, of course. But they now exist as little more than rubble and dust.
Elias Isquith is a staff writer at Salon, focusing on politics. Follow him on Twitter at @eliasisquith, and email him at This email address is being protected from spambots. You need JavaScript enabled to view it..
Source: http://www.salon.com/2015/02/28/this_scotus_destroyed_america_how_citizens_united_is_ruining_more_than_our_elections/