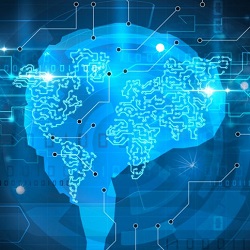 A liver hormone called FGF21 may regulate alcohol drinking by acting directly on a receptor in the brain, according to a new study. This raises the possibility of a new therapeutic pathway that could one day be targeted to reduce the desire for alcohol in problem drinkers. The new study, by researchers from Imperial College London, King's College London, and UT Southwestern Medical Center, for the first time highlights a liver-brain axis which plays an important role in regulating the consumption of alcohol. Alcohol drinking is a complex trait that is known to be partly inherited, yet so far there have been few genes associated with it.
Genetic influences on brain functions that affect drinking behaviour have been difficult to detect because the effect of individual genes is so small, so large studies are required to detect the genetic signal. In this new study, published today in Proceedings of National Academy of Sciences (PNAS), researchers carried out the largest-ever genetic analysis of usual (i.e. non-addictive) alcohol consumption in more than 105,000 individuals of European descent. In addition to providing samples for genetic analysis, the participants answered questionnaires on their weekly drinking habits.
They found variations of a gene called β-Klotho that were related to the amount of alcohol people were consuming, indicating that this gene may regulate drinking behaviour. The less frequent variant – seen in approximately 40 percent of people in the study – was associated with a decreased desire to drink alcohol.
To examine whether β-Klotho affects alcohol drinking in mice, and whether it does so through actions in the brain, they also measured alcohol intake and alcohol preference of mice in which β-Klotho had been removed. They found that mice lacking β-Klotho in the brain showed significantly increased alcohol preference and consumption compared to mice with β-Klotho, indicating that intact β-Klotho might help to control alcohol intake.
Under normal conditions FGF21 inhibits alcohol preference in mice. However, when these mice were lacking β-Klotho, FGF21 had no effect on drinking behaviour, suggesting that FGF21's effects on alcohol consumption depend on β-Klotho expression in the brain. The researchers also found that mice lacking β-Klotho did not show any difference in measures of anxiety, which might influence drinking behaviour, compared to mice with β-Klotho.
Professor Gunter Schumann from the Institute of Psychiatry, Psychology & Neuroscience (IoPPN) at King's College London, said: 'Our study reveals a previously unrecognised liver-brain pathway which regulates alcohol consumption in humans, and which could one day be targeted therapeutically to suppress consumption in problem drinkers.
'The results point towards an intriguing feedback loop, where FGF21 is produced in the liver in response to sugar and alcohol intake, which then acts directly on the brain to limit consumption.'
Professor Schumann added: 'We cannot rule out the possibility that β-Klotho acts by affecting neighbouring genes, so further genetic studies are warranted. It will also be important to explore these findings in more severe forms of alcohol drinking, as we only examined non-addictive consumption.'
Professor Paul Elliott from the School of Public Health at Imperial said: "Alcohol drinking in excess is a major public health problem worldwide and we need to find new ways of reducing the harmful effects of alcohol in the population. Even small shifts downward in the average amount of alcohol people drink may have major health benefits."
He added: "The results of our study point to a previously unrecognised genetic determinant of alcohol drinking among the general population. Our findings may eventually lead to new treatments for people whose health is being harmed by drinking."
---
This study was funded by the Medical Research Council, the European Commission and the Howard Hughes Medical Institute.
"KLB is associated with alcohol drinking, and its gene product β-Klotho is necessary for FGF21 regulation of alcohol preference" is published in PNAS
Adapted from a press release by King's College London
Kate Wighton
Communications and Public Affairs
See the press release of this article
Article text (excluding photos or graphics) available under an Attribution-NonCommercial-ShareAlike Creative Commons license.