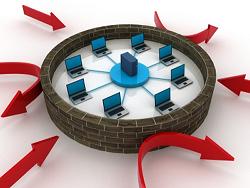 California intends to create a state-of-the-art information security operations center to monitor cyber-threats and protect state and local government networks from attack. The center also would support local government networks that need assistance.
The proposal is part of a sweeping five-year plan, released November 12 by the state Chief Information Security Officer, which is designed to safeguard government data and critical technology resources from increasingly sophisticated cyber-criminals.
In the statement, the situation is summarized as: "The challenges of cyber-security have been referred to as a 'Perpetual Arms Race, between hackers and criminals on one side and enterprises and governments on the other side.' In California, we are confronting the challenges in a coordinated and efficient fashion that will increase protections for the citizens and businesses of this state."
The plan calls for creating a California Information Security Operations Center (CA-ISOC) that would provide real-time detection of cyber-attacks and security intrusions across all state government agencies.
The CA-ISOC would watch for attacks on the state government's critical information infrastructure, including attempts to disrupt automated control networks for dams, power plants and other physical facilities.
The plan also envisions creating a California Computer Incident Response Team that would work in concert with the state's Emergency Management Agency and Fusion Center, as well as the U.S. Department of Homeland Security.